Weight : 20-132 t
Material : ASTM: A570 / BS: S235JR
Applicable device: vertical mills, mineral slag vertical mills, cement vertical mills, steel slag vertical mills, nickel slag mills, raw material vertical mills and coal vertical mills.
Application: Cement, building material, chemical, coal, electricity, metallurgy, non metallic mine and others
Customizable: Yes
Grinding table is one of key parts of vertical roller mill. It includes drag rings, lining plate and base. The optimization and improvement are made basing on traditional grinding table casting technology, that the most advanced sodium silicate-bonded sand molding technology, to overcome deficiencies in structure and make the grinding base bear force equivalently. All these measures avoid material's washout problem on no-wear-resisting surface.
When you send the inquiry, pls note:

1.Pls kindly offer us Clear English Drawings.

2.Pls kindly tell us your detail requirements ,payment terms and quantities.

3.Pls attach your company website,so that we can know each other better.Thank you.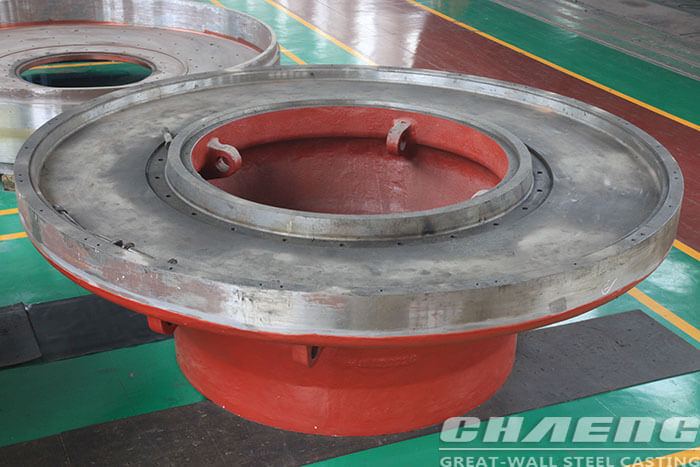 For more details: www.partscasting.com
and contact: casting@chaeng.co